Though my life seems to be mainly toddlers, vegan food and fitness (OK, it mostly is), I wanted to share some of my favorite vegan products. I prefer to purchase items that are sustainable or not made/manufactured with animal products or best of all, both, and these fit the bill! Whether or not you're vegan, there's a lot to be said for being conscientious on what you buy and consume. Here's my list of items and I would LOVE to know what companies you support and stand by! This also makes a fantastic eco-friendly gift list, so pin or save this link for gift-giving. Valentine's Day is coming–do you have a gift for your love/friend/dog yet??
Get yourself an easy and yummy vegan snack, and start shopping! (Preferably with a warm dog on your lap)
xx
1. These Jord watches are pretty legit. I was given one by the company and immediately fell in love with this rose gold koa wood one, as I both love rose gold and wood and this watch is a perfect blend of the two. Who knew rose gold looks so nice against a deep wood? You can check out their watches HERE and best of all, enter a giveaway to win $100 by clicking here towards a watch of your choice. They have a great men's selection (hello V-day gift) and women's of course as well. As someone with a petite/scrawny wrist, I like that the women's options come with a bunch of sizes and customized wrist measurement.
They come in a lovely wooden box, and when I reached out to the company, I learned that "a great majority of the wood we use comes from furniture remnants." All of their Koa wood watches, like my Cora series watch in rose gold and koa, comes from "damaged trees or trees that were brought down by a natural weather event...aside from sourcing, environmental safeguards during the manufacturing process are important to us so all of our watches are treated with natural substances, no hazardous chemicals. Not only for the sake of the environment, but for those who work on the watches." This is fantastic to hear as a consumer as harsh chemicals are also something I avoid in my environment, and especially that of my toddlers' surroundings.
(I'm not sponsored by Jord, I just received a free watch in exchange for review/posting and love it!
2. Cast-Iron Skillets.
Cast-iron is great for the environment. See my cast-iron skillet cookie recipe HERE (yum). I love my Lodge cast-iron skillet; they are pre-seasoned quality pans made in the US and have numerous sizes for your veggie dishes, vegan casseroles, sautes and even desserts! No need for an iron supplement when you're cooking with cast-iron.
3. Eco friendly Vegan Ballet Flats.
These shoes are stylish, elegant and simple. Best of all they are made entirely of eco-friendly materials and are completely vegan. Hurrah for vegan shoes that don't look like they were made in the forest!
What's Valentine's Day without soft candlelight? Whether you're enjoying a date or solo bath-time book-reading (pretty much the best thing ever), light an organic softly scented candle to get in ultimate relaxation (and flattering lighting ;)
Loving my blog and recipes? Have some of your favorites all in one place with my Bakery Book: Allergen Eats & Treats. Gluten-free, Vegan, Paleo, Nut-free: it's all here in this collection of healthy nutritious desserts. Support me and this blog! Thanks friends and have a GREAT V-Day (Or "Me" Day)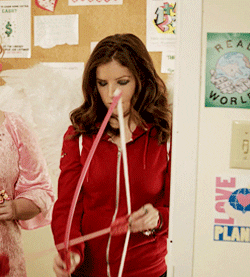 Whatever you do this V/Me Day, do it with love!